5 definitive Dallas dining delights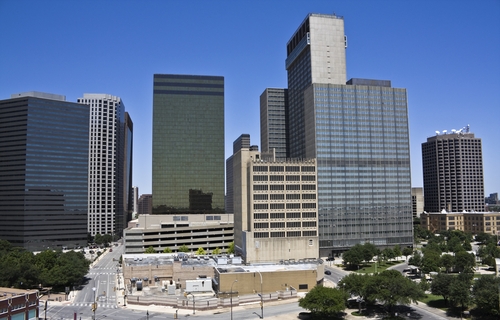 [vc_row 0=""][vc_column][vc_column_text 0=""]
With a population of 1.2 million people, making it the fourth-most populous metropolitan area in the country, you can understand why Dallas is referred to as the "Big D." And while the city's namesake may be the reason why its nickname is the fourth letter of the alphabet, Dallas' enormous dining scene is another explanation.
There are approximately 41,700 eating and drinking establishments that pepper the Lone Star State's landscape, according to the most recent estimates from the National Restaurant Association. And in 2015, Texas is expected to generate $44.5 billion in restaurant sales, many of which will be coming from hungry Dallas diners ready to sink their teeth into Dallas' finest fare.
Anyone who's been in Dallas for awhile will tell you that it's nearly impossible to determine which eateries are its finest, but the following suggestions will provide you with a very real taste of what you can expect to find among the Big D's dynamic restaurant landscape.
Remedy
With a name like Remedy, this 2010 Greenville Avenue mainstay is setting some pretty high expectations for the uninitiated, suggesting that its offerings fix what other eateries come up short on. But talk to regulars of the neighborhood hangout, and they'll tell you that it delivers on its lofty title. For starters, the decor will take you back to what life was like in the good ol' days, when 1950s style booths and benches ruled the roost. This is complemented with a wide selection of fountain soda beverages and a dessert menu that's impossible to turn down. The entrees are generously portioned, sure to satisfy the hungriest of appetites.
Small BrewPub
Don't let the word "small" fool you, as there's nothing undersized about this brew house, located at 333 West Jefferson Boulevard, especially when it comes to taste. The neighborhood brewery, open seven days a week from 4 p.m. to midnight, turns the ordinary into the extraordinary, offering up inventive beers and creative cocktails that are just as tasty as they are imaginative. Similarly inspired is its menu, like fried chicken feet and pig trotters.
Uchi
You'd be hard-pressed to find a restaurant that's been more eagerly awaited than Uchi, which got its start in Austin but is now taking the rest of the Lone Star State by storm with its sushi selections offered at a variety of venues. Located at 2817 Maple Avenue, Austin native and Uchi owner Tyson Cole serves up both original and non-traditional hand rolls, known as maki, as well as nigiri and sashimi. Restaurant review authority Zagat says the must-order has to be the Dallas-exclusive kamo nabe, which is a duck confit and kale served over rice. It's topped off with perfectly round egg yolk and authentic Korean chili.
ZaLat
Though Chicago and New York have established a niche in the pizza pie province – e.g. deep dish and thin style, respectively – every metro area carves out its own take on what makes cheese, dough, and sauce sing in harmony. Dallas is no exception. ZaLat may serve as Dallas' best example, located at 2519 North Fitzhugh Avenue. The late-night dive – open from 4 p.m. to 4 a.m. – is takeout and delivery only, but the mouth-watering slices will have you coming back again and again.
El Fenix
Ever wonder where Tex-Mex originated from? Look no further than El Fenix, located in nearly two dozen locations all across Texas, with the Dallas destination found on 9090 Skillman Road. You can understand why the Tex-Mex institution, established in 1918, has the footprint it does on the Lone Star State, being a multi-time Readers' Choice award winner for best margarita in Dallas three years in a row. In addition to its lip-smacking drinks and entrees, you can get a fuller appreciation of Dallas' picturesque landscape by taking advantage of the original downtown El Fenix' rooftop patio.
This is just a small sampling of what Big D brings to casual and fine dining. You can attest to this fact by tasting what these Dallas destinations have to offer.[/vc_column_text][/vc_column][/vc_row]