Americans not moving like they used to
Based on recently released government numbers, when it comes to deciding where to move, Dorothy Gale perhaps said it best: "There's no place like home."
Last year will go down as one in which few Americans picked up the stakes. According to the U.S. Census Bureau, only 11.2% of citizens moved, be it for family, work, or other personal reasons. That's an all-time low.
"Only 11% of citizens moved last year – an all-time low."
Relocating to another part of the state, never mind the country, can be quite the adjustment process. In addition to acclimating to different confines – smaller or larger – there are also the social changes that parents experience in a different job. Kids go through similar adjustments being in a new school.
David Ihrke, a survey statistician in the Census Bureau's Journey-to-Work and Migration Statistics division, explained that what's particularly notable is the fairly consistent decline in people requiring relocation services.
"People in the United States are still moving, just not to the same extent as they did in the past," Ihrke explained. "The decision to move can be personal and contextual. What causes one person to move might not be enough to convince another."
1 in 5 Americans moved every year back in the day
Back in the late 1940s, when the Census Bureau started collecting this type of information, roughly 20% of the population moved in a given year, Ihrke referenced. Since then, the rate has fallen to between 11.5% and 12.5%. For example, in 2014, the mover rate was 11.5%, which translated at the time to 35.7 million Americans.
As aforementioned, this isn't to suggest that people aren't moving. When they do move, though, it usually has to be for a compelling reason. Typically, it's for upward mobility, at least in 2016. Roughly 42% of those who relocated last year did so for a better house or apartment, the Census Bureau reported. Meanwhile, approximately 27% moved to be closer to family and 20% packed up for employment purposes.
Each year since 1976, United Van Lines, a moving services company, tracks the country's most inbound and outbound states, those that saw a higher number of people entering or leaving. From a regional perspective, Americans headed west. Oregon, Idaho, Washington, Nevada and Arizona were the top five most inbound states last year, while much of the eastern seaboard saw more taillights. This included New Jersey, New York, Connecticut, and Pennsylvania.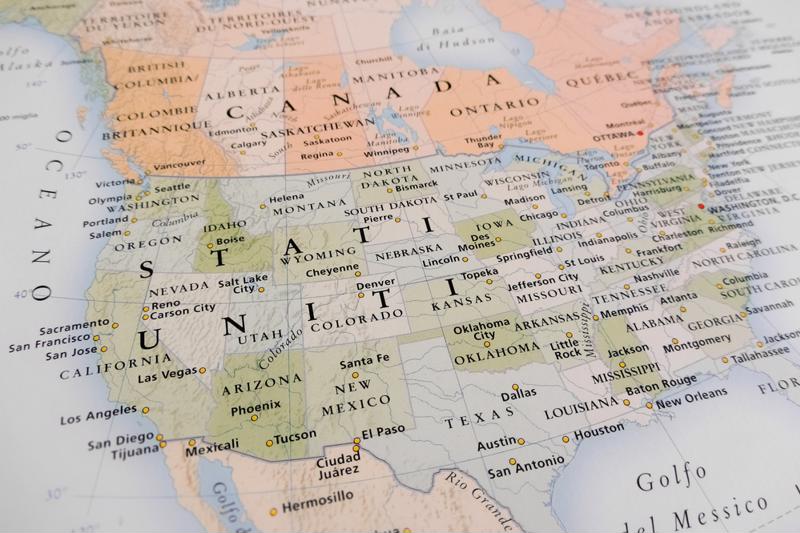 Texas populace continues growth spurt
It's said that everything is bigger in Texas, and that includes its population size. In 2015 – the latest year in which data is available – the Lone Star State was the second-most active state for people relocating, according to data compiled by the Texas Association of Realtors. The state's net population rose 4% from 2014, totaling 107,689 compared to 103,465.
But the West's surge in population has led to affordability issues for would-be buyers. A median-priced house on the market in the West goes for $341,000, according to the National Association of Realtors, more than any other region and higher than the U.S.-wide median, which was $232,200 as of December.
Fortunately, real estate industry experts are optimistic that housing production will pick up over the coming year to shore up lagging inventory, according to the National Association of Home Builders.
The great part about home is that it's wherever you want it to be – near or far, big or small. Here at Elephant Auto Insurance, we have a six-state footprint, serving car and homeowners in Virginia, Maryland, Illinois, Indiana, Tennessee and the highly inbound state of Texas. If you're packing up for greener pastures in these areas, rest assured we'll get your current policies set up so that the transition is smooth and still enjoying cheap full coverage auto insurance and homeowners insurance.