The 7 Safest Cars on the Market
The year 2020 can sound so futuristic. When it comes to automobile evolution, we're practically living in the utopia promised by sci-fi stories of the past. We may not have hover cars quite yet, but due to rapid innovation, vehicles are still advancing at unforeseen rates. From developments in steel to the relatively new field of collision avoidance systems (which includes high blind-spot warning and forward collision features), cars aren't only smarter these days—they're also unquestionably safer than they've ever been.
However, keeping up with the newest features and the latest models is no easy task. To help, we've compiled some of this year's safest models. Read more to learn more about 2020's safest cars.
2020 Hyundai Palisade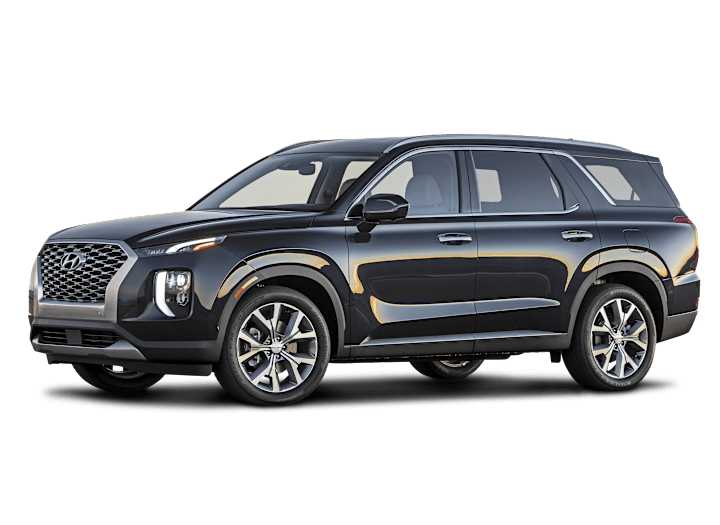 Introduced in the 2020 model year, the Palisade emerges as a formidable new entry in the Hyundai lineup. The Insurance Institute for Highway Safety (IIHS) named it a Top Safety Pick+ after it fared well in crash tests and other safety exams. While these high-marks are certainly well-deserved, models with optional LED headlights qualified for the award (models with halogen lights scored "Marginal," which is neither a Top Safety Pick+ nor a Top Safety Pick).
That said, it's worth noting that the eight-seat, midsize SUV ranked "Good" in all six crashworthiness tests and "Superior" in front-crash prevention. Plus, forward collision-avoidance assistance—which warns drivers when they're approaching a slowing or stopped vehicle—comes as a standard feature on this newcomer.
 2019 Toyota RAV4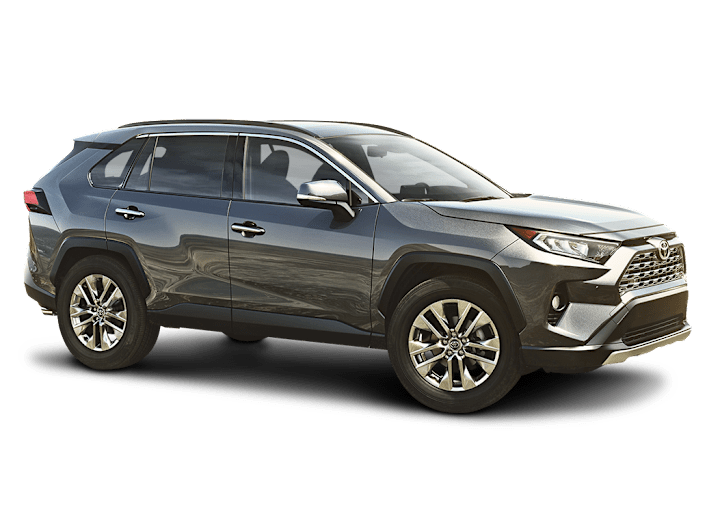 A major redesign isn't the only thing that Toyota's longstanding RAV4 brings to the table this year. While the RAV4 scored Good in all the IIHS' crash tests and Superior in its standard front crash prevention system, this also comes with a small caveat. Only the Hybrid Limited adaptive LED headlights earned the rankings necessary for the Top Safety Pick+ designation.
Ultimately, the RAV4 did score a five-star safety rating from the National Highway Traffic Safety Administration (NHTSA). What does this mean? That the compact crossover SUV continues to be a smart choice for consumers looking for a safe, affordable AWD option.
2019 Subaru Crosstrek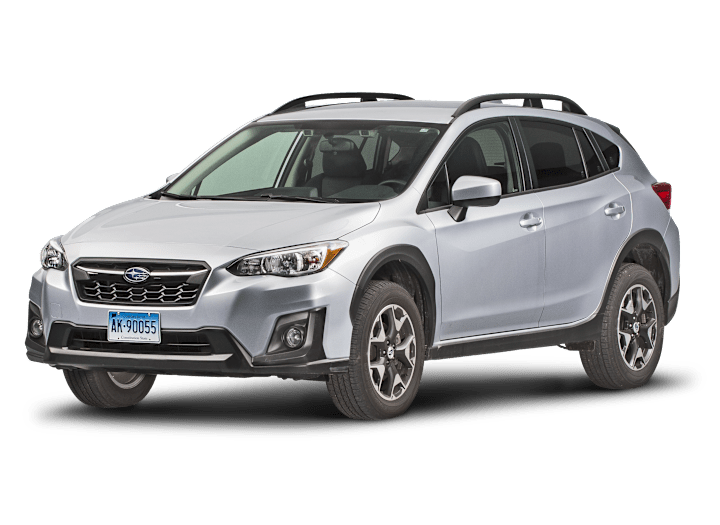 Over the last decade, Subaru has built its reputation on providing safe, all-wheel drive cars with an affordable price tag and impressive fuel efficiency. The redesigned Crosstrek is no exception. Based on the Subaru Impreza hatchback, the sporty, subcompact SUV is rated as a IIHS Top Safety Pick+ for 2019.
Blind-spot detection and rear cross-traffic alert features come standard on the SUV's limited model. Plus, Subaru's EyeSight safety package is available as an upgrade and provides heightened safety features including adaptive cruise control, lane keep assist and sway warnings, and pre-collision braking and throttle management. How's that for features?
2019 Toyota Camry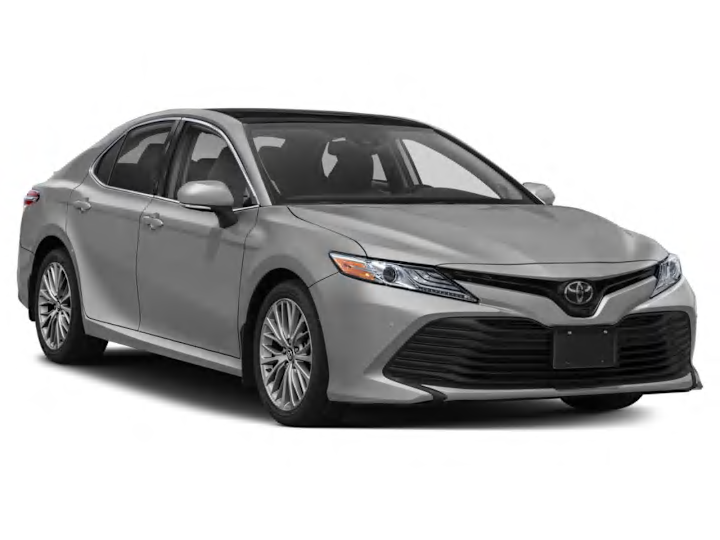 The Toyota Camry has long been considered a workhorse of a vehicle. Not only has the family-friendly sedan been a bastion of reliability, it's built a reputation for safety. Continuing this trend, the IIHS picked the Camry as a Top Safety Pick+ by the IIHS for the 2018-20 models. The four-door sedan also boasts "Good" ratings in every crash test from the IIHS and five stars in every crash test rating from the NHTSA.
Equipped with the Toyota-specific Star Safety System suite—which includes enhanced vehicle stability control, traction control, and Smart Stop Technology, among other features—the Camry is a leader in vehicular safety. Plus, all models are available with blind spot detection and rear cross-traffic alert features that help increase driver awareness.
2019 Honda Insight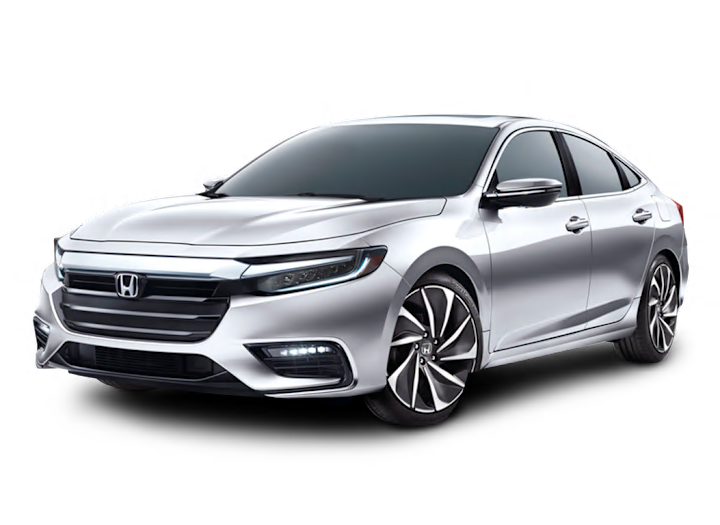 Reintroduced after a four-year absence, the 2019 Honda Insight enters its third generation as a four-door, hybrid electric sedan. The result? An impressive upgrade from its former days as a curvy, aerodynamic alternative to the Toyota Prius. This time around, the Insight is based on the ubiquitous Civic and shares similar exterior and interior features.
Like the Civic, the Insight also boasts impressive safety marks, as evidenced by its selection as a 2019 Top Safety Pick+ from the IIHS and a five-star rating from the NHTSA. In addition to its impressive efficiency, the Insight is sure to impress drivers with its standard safety features, including electronic stability control, lane departure warning, land keeping assist, and more.
2019 Mazda CX-5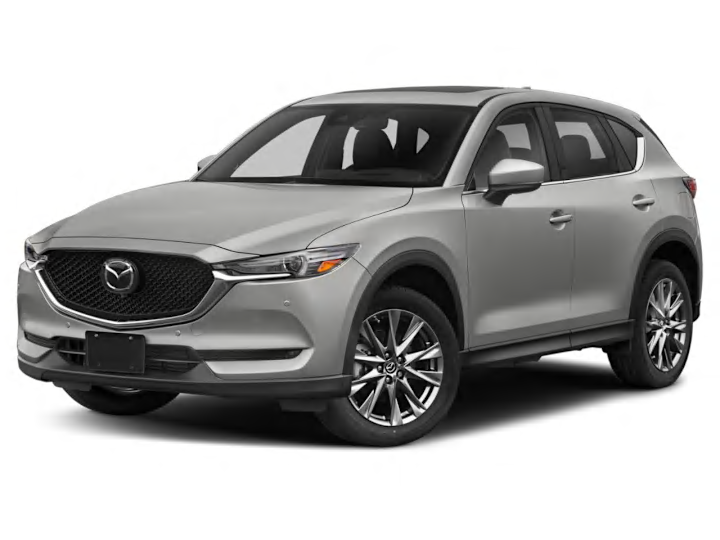 In recent years, the CX-5 has established itself as a popular choice in the ever-competitive compact SUV category. The 2019 model not only remains an affordable, athletic crossover—thanks to a zippy turbocharged model—it's generated impressive safety test scores. Rated a 2019 IIHS Top Safety Pick+, the CX-5 received both a five-star rating from the NHTSA, and Superior scores for collisions on its Touring and Grand Touring models
Blind spot monitoring, rear cross-traffic alert, and automatic emergency braking all come standard on the 2019 model. Plus, Mazda offers an i-ACTIVSENSE suite upgrade, which adds features like pedestrian detection, lane-keep assistance, and lane departure warning system—all of which provide drivers with extra peace-of-mind.
2019 Kia Optima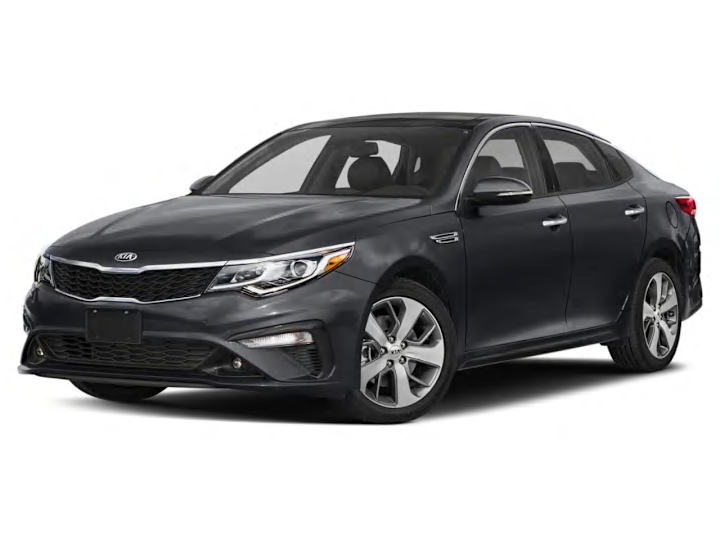 Another car that's built up a reputation as reliable, affordable mainstay, the Kia Optima is one the safest mid-sized sedans out there. A recipient of both the NHTSA five-star rating and a IIHS Top Safety Pick+ designation, the 2019 model is a perfect combination of value and innovation.
Unlike other options on this list, the Optima comes armed with an impressive array of standard safety features—meaning that drivers don't have to shell out extra cash to benefit from top-tier protection. New for the 2019 model, all trim levels come equipped with Kia Advanced Driver Assistance Systems, which includes forward-collision avoidance and warning systems, driver attention warning, lane keep assist, and land departure warning.
Investing in car that comes loaded with the latest technology not only makes your driving experience more efficient and responsive—it makes it safer. Not only do safer vehicles offer superior protection, they help you save on your premium as an Elephant policyholder.