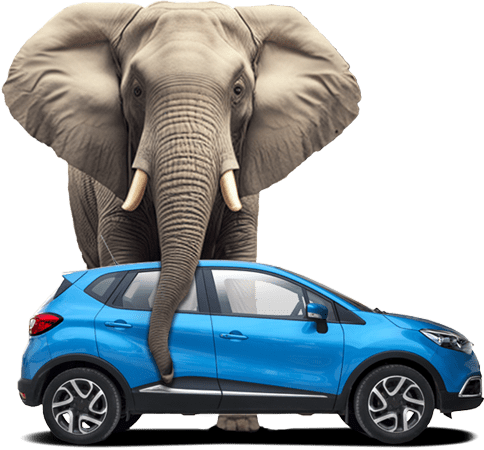 We're the friendly, trusted car insurance experts
We're serious about guiding you to the right choices at the best price.

We are Elephant. We protect our Herd.
Get started
Continue previous quote
9 out of 10

customers renew with Elephant



4.7 star review

We are proud to have earned these stars based on 7,357 reviews

Based on customers reviews and data from Google and/or its partners.

Save up to $594

Average annual savings for drivers who switch to Elephant

Survey of new customers taken between 7/1/2015 to 12/23/16 who realized a savings when they switched to Elephant.
---
What Elephant offers to auto insurance shoppers
Elephant offers a variety of insurance products and coverages, including customized car insurance, liability, collision, comprehensive, and full coverage. Get an insurance quote today to find the coverage that's right for you.
Personalized car insurance

Find the coverage you need to protect you and your car and discounts to save money.

Start a quote

Bundle insurance for savings

For convenience and savings, bundle your home, motorcycle, and umbrella insurance.

Learn more

Tools to make things simple

Manage your policy and claims with online account access and the Elephant mobile app.

Customer tools
Save money with auto insurance discounts
At Elephant, we're always looking for ways to lower your premiums, including car insurance discounts that pack a trunkful of savings. Check out these favorites.
Car insurance coverages
Good memory. Good advice. Elephant's licensed agents and online tools answer questions without the jargon.
Required car insurance coverages*
If you cause an accident, liability insurance coverage helps pay an injured person's medical bills or for repairs to someone's vehicle. In most states, drivers are legally required to carry liability insurance.
Personalized car insurance coverages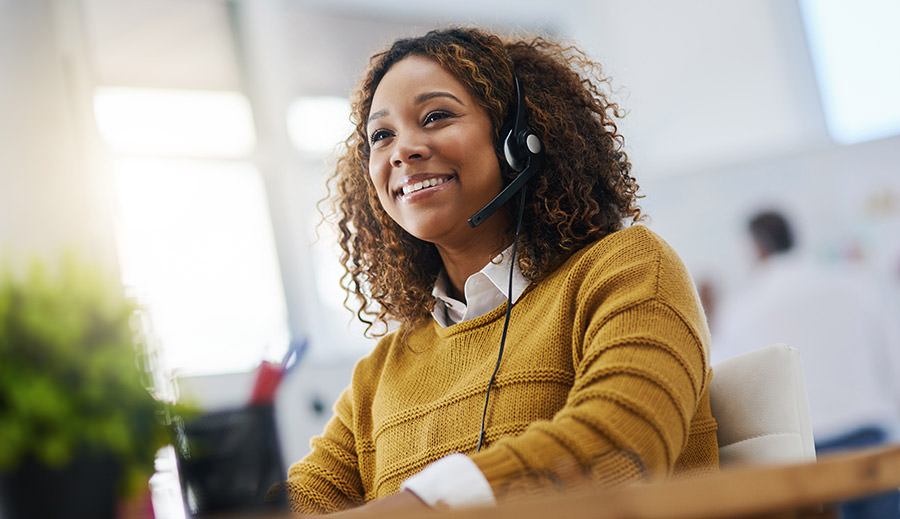 Comprehensive and collision coverage. Comprehensive coverage helps pay to repair or replace your car if it is damaged from an unexpected event, such as damage caused by theft or vandalism, or by hitting a deer, while collision coverage covers damage caused by a collision with another vehicle or object.
Uninsured/underinsured motorist coverage protects you if your are in an accident and another driver is at-fault but does not have car insurance. This coverage covers helps cover the gap if you're in an accident and the at-fault driver's liability limits are too low to cover the medical expenses of anyone injured.
Additional car insurance coverages and services
MedPay & personal injury protection (PIP)
Rental reimbursement
Loan/lease payoff
Upgraded accident forgiveness
Roadside assistance
Diminishing deductible
Learn more about additional coverages and services available at Elephant.
Start your quote
Why chose Elephant for your car insurance
Delivering savings and protection. Fair pricing is one thing, but fair pricing and discounts? Even better. Drivers could save an average of $594 when switching to Elephant.
Flexible car insurance payment options and convenient online tools. Elephant offers flexible payment plans, a variety of buying options, convenient claims filing and our highly reviewed mobile app, Elephant strives to provide protection with convenience.
Superior claims experience. Elephant is proud to share its customer confidence score (Net Promoter Score) is higher than the industry average. When it comes to handling a claim, our dedicated claims team and repair network are there when you need them.
Our customers give us high marks. We are proud of our average Google 4.7 star rating and that 9 out of 10 customers renew with us each term! And we're very proud to have been named a Forbes America's Best Insurance Company 2023. Forbes partnered with Statista to survey over 15,000 U.S. customers of more than 3,300 U.S. insurance companies to create the rankings. Participants rated their insurance providers in terms of their overall satisfaction and whether they would recommend them to family and friends.
---
How to get a car insurance quote
Save time getting a car insurance quote by starting with the information you will need to get the best price.
You'll need the following:
A valid driver's license
The year, make and model of your car or cars OR the vehicle identification number/s (VIN).
The address where you live and where your car will be kept.
---
How to compare car insurance quotes
It's always smart to compare quotes from two or more car insurance companies, just make certain you select the same coverages, policy limits and deductibles for each one. Here's what to look for in each category:
Coverages: Some coverages are required, like liability Insurance, and some are optional. Be sure to include the same coverages from each company on each quote.
Policy limits: Some coverages will have minimum and maximum limits, use our coverage calculator to select the limit that provides you with the best protection for your need. For an apples-to-apples comparison, make sure each quote uses the same policy limits.
Deductible amounts: When you have comprehensive and collision, This is the amount you agree to pay if your vehicle needs repair before the insurance company begins to pay. Increasing the deductible will lower your insurance premium, but it's important to think about how much you could pay out of pocket should you make a claim. Be sure to select the same deductible on each quote.
We've got some great resources to help you understand car insurance better:
Use our Coverage Wizard to see which car insurance coverages you should (or shouldn't) carry on your auto insurance policy.
Check out our Coverage Wizard!
Common questions about auto insurance
What type of insurance does Elephant offer?
+
Elephant offers all the coverages you need to protect yourself in the event of an accident. These coverages include the required coverages like liability as well as personalized coverage like comprehensive and collision.
Elephant car insurance
What states does Elephant car insurance cover?
+
Does Elephant offer full coverage car insurance?
+
Yes, Elephant offers full coverage auto insurance, but it's important to know the term "full coverage car insurance" is not an official insurance term and can mean different things to different people. Generally, it refers to a policy that meets the state's requirements for liability coverage plus comprehensive and collision coverage. Liability pays for damages or injuries you cause to others if you are at-fault in an accident. Comprehensive coverage protects your car from damage caused by events other than accidents, such as theft, fire, vandalism, and hail. Collision coverage protects your car from damage caused by accidents, regardless of who is at fault.