Why you need to have renters insurance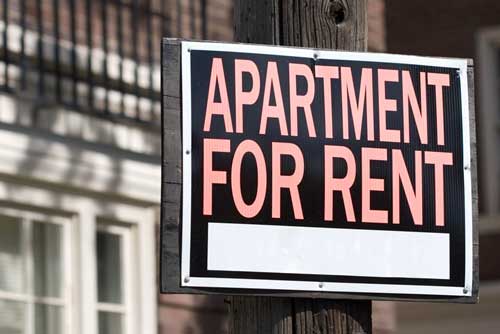 Whether in between jobs, freshly out of college, or simply because it's preferred, many people opt to rent rather than buy. After all, renting has a lot of benefits that homeowners don't necessarily have, such as not having to worry about maintenance, certain utilities being covered – like water and heat – as well as neighboring tenants who often serve as great friends.
Another benefit of renting is that you are not responsible for fixing the structure should there ever be a fire or damaging storm. Granted, no one ever wants this to happen, but because the landlord has insurance, whatever it costs to repair the unit will be taken care of.
But what happens if your personal belongings are ever damaged? Or if valuable belongings are stolen? Does your landlord's coverage provide for that?
Unfortunately, no it doesn't.
However, you can help guarantee that your possessions will be protected through a renters insurance policy. According to a poll done by ORC International on behalf of the Insurance Information Institute, while more than 95 percent of homeowners have insurance for their residence, only a fraction of renters have renters insurance, at just 37 percent.
It's hard to understand why. After all, renters insurance protects your belongings from a wide variety of perils, including fire, wind, burglary, theft, and vandalism, just to name a few. What's more, basic packages are for pennies on the dollar, with the typical policy being about $20 per month. In fact, it may be even lower than this if it's paired with another coverage plan, such as car insurance or life insurance, for example.
Renters insurance covers temporary living expenses
One of the best parts of renters insurance – besides the fact that it pays you the cost of replacing what you've lost due to damage or theft – is that you won't have to worry about living expenses should your residence be deemed unlivable after a fire or severe storm due to safety concerns. Depending on the policy, your temporary living expenses should all be covered while your rental is being repaired.
There are some decisions you'll have to make regarding how comprehensive you want your policy to be. For example, your insurance professional will likely ask you whether you'd like a plan that replaces what's lost based on replacement value or actual cash value. Replacement is just like it sounds – whatever it costs to have something replaced, that's the amount of money you'll get from your insurer. Actual cash value takes into account depreciation. So if you bought something at one price several years ago and its value has since gone down, you may have to come up with some of the cost on your own.
You can address your questions about how to pick the best renters insurance policy that fits your needs by speaking with an insurance agent. Get a quote today, and see how easy and affordable it can be to protect your belongings.
Was this article helpful?